(

kayleigh_jane
Feb. 25th, 2009
08:47 pm
)
I sort of accidentally made some fanart for Sam's new book, 'Nameless'. It's been five years since I painted anything, but I rather like it nonetheless. I made Lucas' mask, as described in the story covering half the face and having a dog's snout. It is made out of bits and pieces of cloth, leather and even burlap, if I remember correctly. I decided to show this in the different colors and the crosshatching for the burlap, which is not all that visible in the photographs.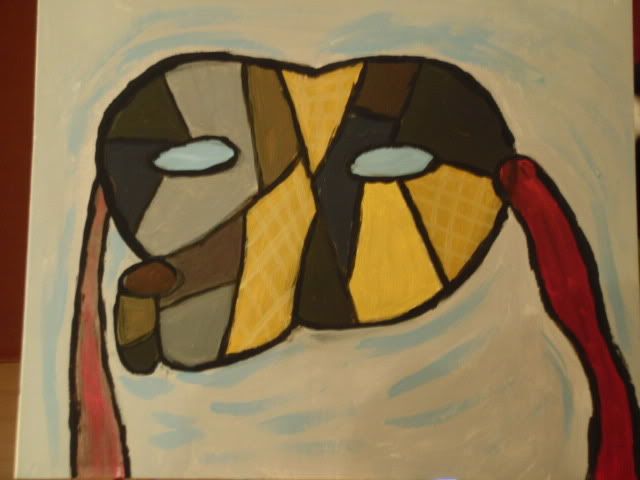 This one was taken without flash.
And this one with flash.
The real size is 15"x9", so rather small. I first sketched the general shape on the board (it's carton, not canvas) and then filled it in with acrylic paint. The boyfriend deemed it 'acceptable' :D.